Hernia Mesh Lawsuit Filing
C.R. Bard is actively defending over 18,000 hernia mesh lawsuits alleging that its mesh devices were defective and resulted in injuries and complications for thousands of hernia surgery patients.
Hernia Mesh implants can fail when a patient has a severe immune response causing inflammation and pain, or when coating on the mesh dissolves, allowing the mesh to adhere to nearby tissue in the bowel or other organs.
Who May Be Affected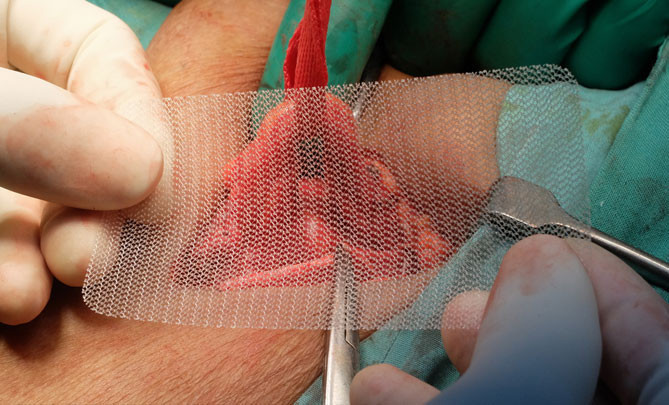 Hernia mesh is used in roughly 90% of hernia surgeries in which surgeons place the mesh across the area surrounding the hernia, attaching it with stitches, staples or glue, although there are many risks that can lead to serious complications.
Hernia Mesh Injuries
Bard's hernia mesh devices can cause internal injuries and health complications. The most common injuries linked to defective hernia mesh products are:
Internal infections and pain

Bowel obstruction

Mesh detachment and migration

Puncture of adjacent tissue/organs

Adhesion to tissue and organs
Criteria For Qualification
Law Firms throughout the country are currently accepting Hernia Mesh Lawsuits from patients who were implanted with certain hernia mesh devices and later experienced serious complications, specifically the need for a revision surgery to remove or repair the mesh.
What Are The Next Steps
If you or a loved one were implanted with Hernia Mesh and later experienced complications which required the need for a revision surgery - you may be entitled to financial compensation. Contact us today for a free case evaluation to find out if you qualify.